Specialists in
Accountancy &
Finance Recruitment​
Search for accountancy & finance jobs in Norfolk & Suffolk
Honest.
Independent.
Reliable.
Experienced.

Keeler Recruitment's aim, is to build a great company through developing value-adding, long term relationships with our clients, and developing access to leading candidates.
We differentiate ourselves through simplicity, services and specialism.
Simplicity – our fixed fees, staged payments, and professionalism makes us easy to deal with.
Service – our aim is to provide an outstanding and innovative experience for our clients and candidates.
Specialism – we know our business. We only do Accountancy and Finance recruitment.
Hear what our clients are saying
Working in partnership with business professionals to ensure delivery of a reliable, fair, open and professional recruitment and on-boarding process.
See what our clients say about us.
I have worked with Mark, Suzie and the team collectively for over 20 years. They have individually prided themselves on always being professional and different to the normal, which as a team makes them excellent! I have always received amazing support from them as a candidate. It isn't a just a case of "can we get you a job now?" They are always available for a chat, general career guidance or specific company / role advice. It feels that they are genuinely looking for the right role for you rather than just putting you forward for the roles they have on their books. It always feels like a natural process with regular updates and not being forced in a direction you don't want to go. I wouldn't hesitate in recommending working with Keeler Recruitment to find your next finance role.
Nick Smith (Smiffo08)
2022-10-20
Amelia was helpful from start to finish, very proactive and always on top of the process. Would recommend to anyone.
"My experience with Keeler Recruitment was excellent . Amelia was extremely friendly and highly involved throughout the recruitment process and communicated the employer feedback immediately. I feel so thankful to Amelia to bring this opportunity and the support given to me. I highly recommend Keeler Recruitment for their professionalism, as well as for their very friendly approach to recruitment.
I have worked directly with Amelia Hacking and Mark Keeler at Keeler Recruitment and have found them both extremely friendly and professional to work with. Unlike most recruitment companies, they aren't pushy and are very helpful. They're a close-knit and motivated team and this shows in the standards of their work. Highly recommend.
We recently used Keeler Recruitment to recruit for an Accounts Assistant role. I found Amelia very approachable and helpful. She was able to send me several suitable candidates and there was never any pressure from her to pursue interviews if we did not think someone was quite suitable. She arranged interviews promptly and confirmed all the details I needed quickly. Someone from Keeler was always available to answer any questions I had. Overall the experience was good so we would definitely use them in the future.
Matthew Mitchell
2022-09-24
My experience working with Keeler Recruitment and specifically, James Steel has been like this. James from the very beginning of the recruitment journey, has been perfect and everything you would wish for in a recruiter. So, for me, as I began the search for a new role, James acted for me and presented my character and abilities in the best way possible. James understood intimately, the brief from the hiring company, and he was able to be totally transparent and insightful to me, which gave me full confidence about the position for which I was being put forward. To sum up James and Keeler Recruitment in 3 words – clinical, insightful, friend (for life!).
Norma Bennington
2020-12-09
Very nice and caring person
As Featured In The Norfolk Business Awards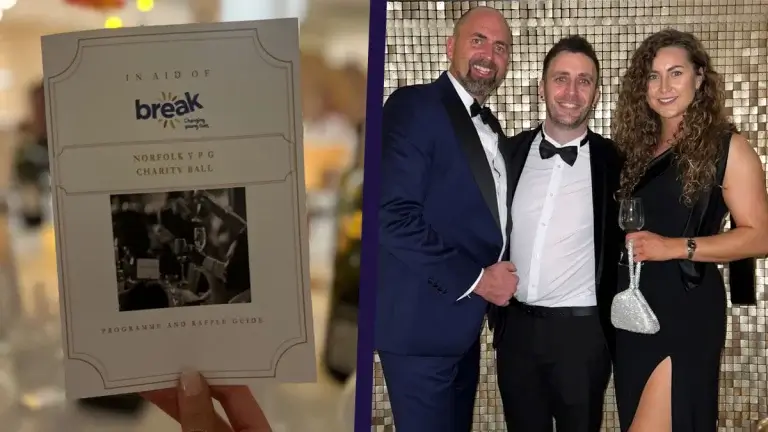 Keeler Recruitment is thrilled to share the success of the Norfolk YPG Charity Ball! We had over 180 young professionals
Read More »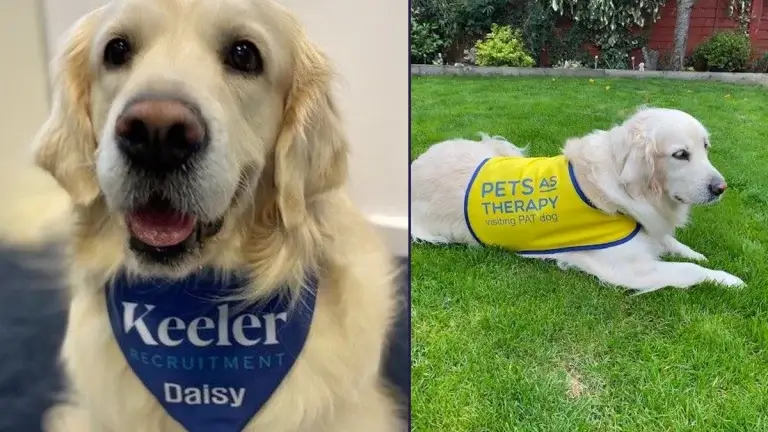 If you've ever visited Keeler Recruitment HQ you may have been greeted by Daisy, a 5-year-old golden retriever who has
Read More »
Why we're different for clients
Find out about our clear and concise pricing structure. This means you can budget easier and it removes the hassle of debating starting salaries.
A valuable and long term relationship with a recruitment expert with over 20 years in the business.
To give our clients peace of mind, and help to manage risk, we offer staged payments as part of our total recruitment service.
Tailored onboarding support to fit your business's induction programme within our unique role structure, and this is included in our fees.